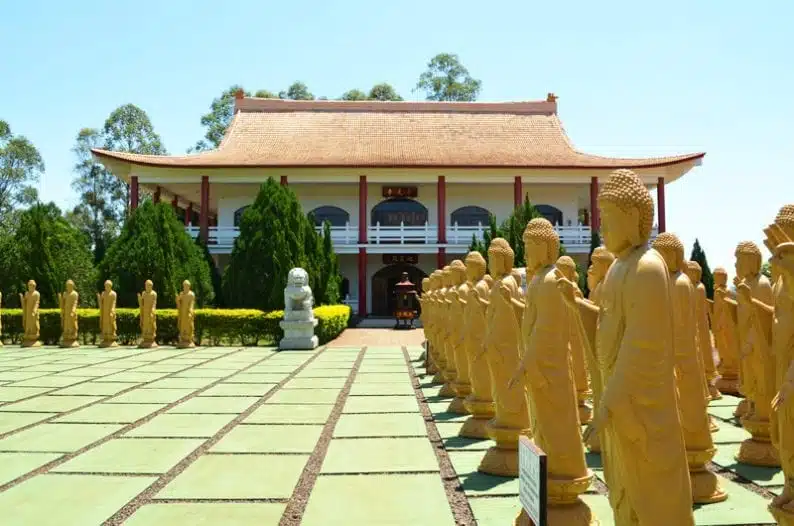 The Buddhist Temple is located in a privileged high area of ​​the city where you can get a view of the center of Foz do Iguaçu and Ciudad del Este (Paraguay). The beauty of the place allows closer contact with the Buddhist philosophy, and a moment of peace during the trip.
The site was built in 1996 and today, in the temple grounds there are over 120 statues, each with its meaning. The highlights is a Buddha statue with 7 meters high, and a temple which creates a very special atmosphere for the site.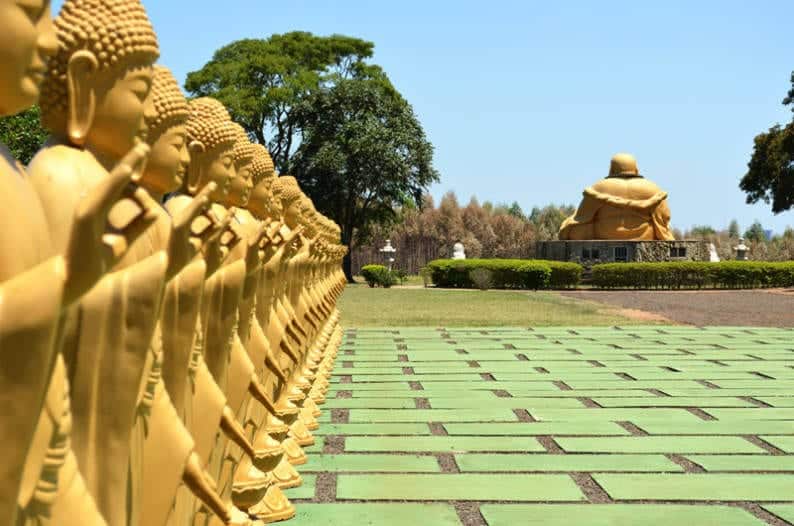 How is the tour
The tour does a fairly quiet walk in an open place, with a privileged view of Foz do Iguaçu and Ciudad del Este, where more than 120 statues can be enjoyed, beautiful gardens and the architecture of the main temple. It's a good place to rest, in an introspective moment of your trip. Being located away from the center, the access can be done with a travel agency or with a City Tour.
Prices and Schedules
Entrance to the temple is free. And the visitation takes place from Tuesday to Sunday from 9:30 am to 4:30 pm.
Remember it
– The Temple is a reflection space, and must be respected
– Wear comfortable clothes for a ride
– The tour lasts approximately 1 hour
– Respect the signs where it is prohibited to photograph
Additional Information
Address: Rua Dr. Josivalter Vila Nova, 99 – Foz do Iguaçu/PR