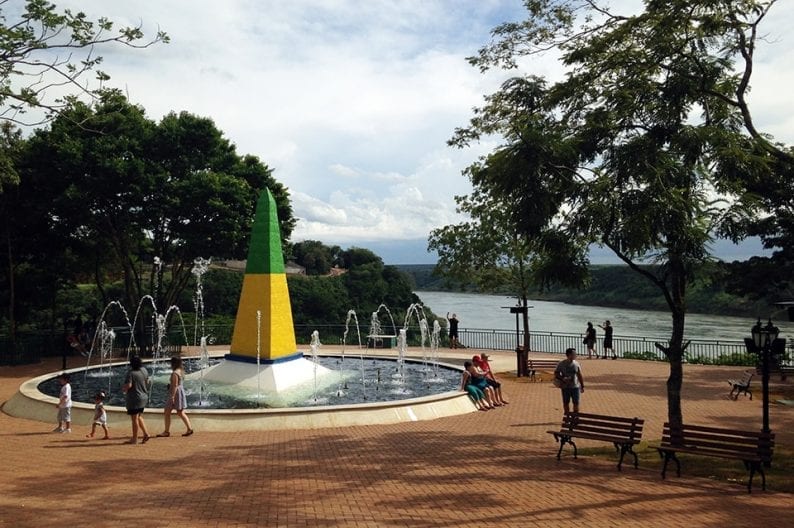 The new Marco das Três Fronteiras (Three Borders Landmark) can already be considered one of the most beautiful and important tourist attractions of the city of Foz do Iguaçu. Revitalized, with a new proposal, it integrates technology and history in a unique way in the city.
Inaugurated in 1903, the Three Borders Landmark is composed of three structures, one in Foz do Iguaçu, one in Ciudad del Este and the other in Puerto Iguazú, which are characterized by the flag colors of each country. After a long forgotten time in Brazil, it was completely revitalized in the year 2015, and had the second phase of revitalization completed in December 2016, with the implementation of a new tourism project.


The Three Borders Landmark was already one of the main historical points of the city of Foz do Iguaçu, where the Iguaçu and Paraná rivers meet, but more than that, three great South American nations are together: Argentina, Brazil and Paraguay. The landmark symbolizes a bit of the reality of the region, where the borders are so close and present that sometimes do not seem to exist.
The new tour, now with entrance ticket payment, is a different experience for tourists. The new constructions honor the Jesuit Missions, and all the visual and sound ambience of the tour directs the visitor's focus to the history of the foaming of the region of Foz do Iguaçu, including a beautiful 12-minute projection on Cabeza de Vaca, the first white man to see the Iguaçu Falls in 1542 (which is often forgotten by the city itself) and on the political and social formation of the city.
Also there is a restaurant and a children's playground which provide a few more options for visitors. The proposal of the new project is that the tourist spot be an option for the late afternoons and evenings of tourists, integrating culture and history to the most beautiful sunset of Foz do Iguaçu.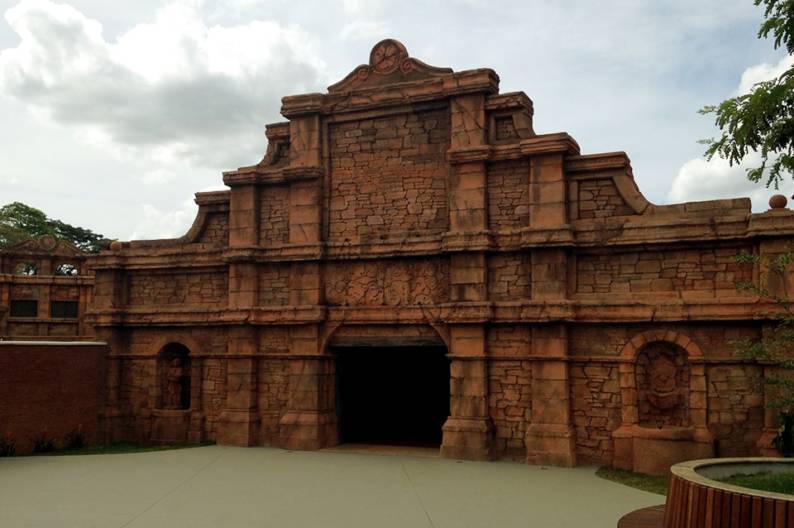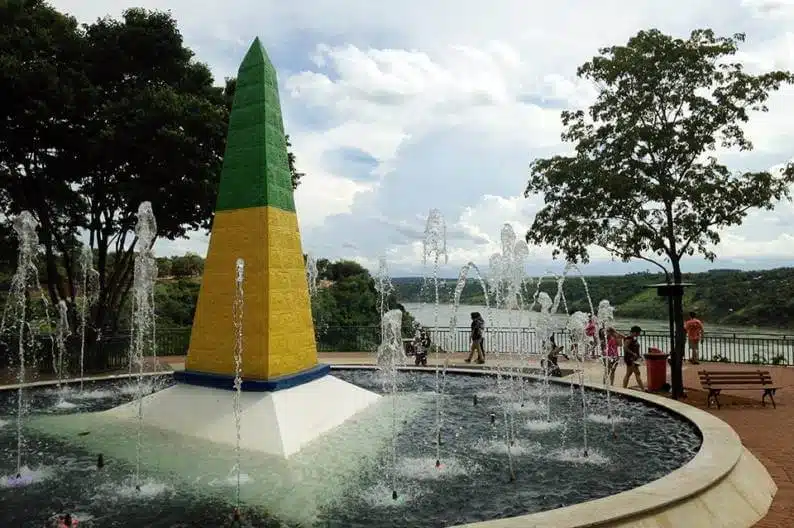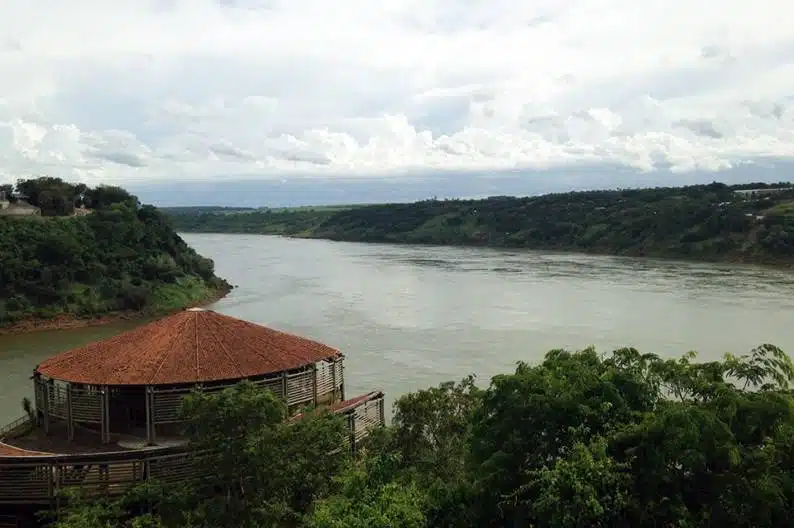 How is the tour
The current format of the tour is quite contemplative, so the ride takes on average a minimum of 1 hour. The visitor will go through a souvenir shop and will be placed in a setting with buildings that honor the Jesuit Missions, where you can watch a memorial projection on the trailhead Cabeza de Vaca, and afterwards you can contemplate the Brazilian Three Frontiers Landmark, and the beauty of nature where the Iguaçu River finds the Paraná River. In the late afternoon the landscape is completed with a beautiful sunset.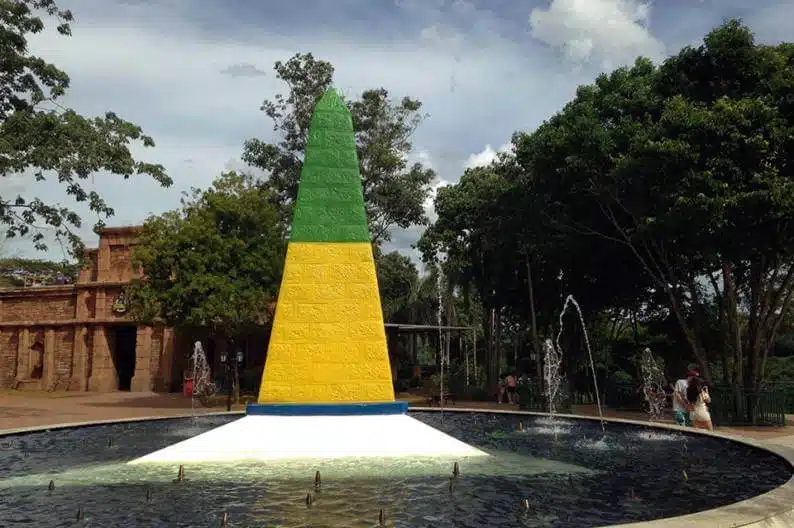 Prices
For prices and rates information, visit the official website.
Remember
– The entrance ticket is paid and there is a new visitation schedule
– The tour focuses on the historical perspective
– This is a historical point of the city of Foz do Iguaçu
– Wear light clothing, since on sunny days it can be very hot
Additional Information
Site: www.marcodastresfronteiras.com.br
Address: Rua Marco das Três Fronteiras, s/n, Foz do Iguaçu/PR
E-mail: [email protected]