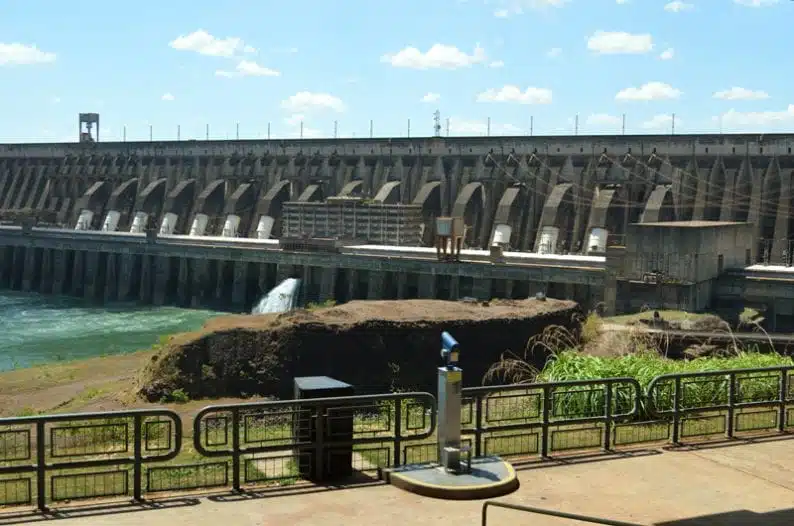 The greatness of a historic feat of human construction is that the immersion experience of knowing Itaipu Dam allows. Feel small in front of a gigantic engineering project, which can be admired up close, is part of this tour.
The Itaipu Hydroelectric Plant is recognized as one of the greatest works of modern engineering, the largest hydroelectric power plant in production in the world, and for a long time, was also the largest in size. A monumental building which today is one of the main attractions of Foz do Iguaçu, with an organized tour service that includes several options of tours in the areas of engineering, technology, nature and history of the region.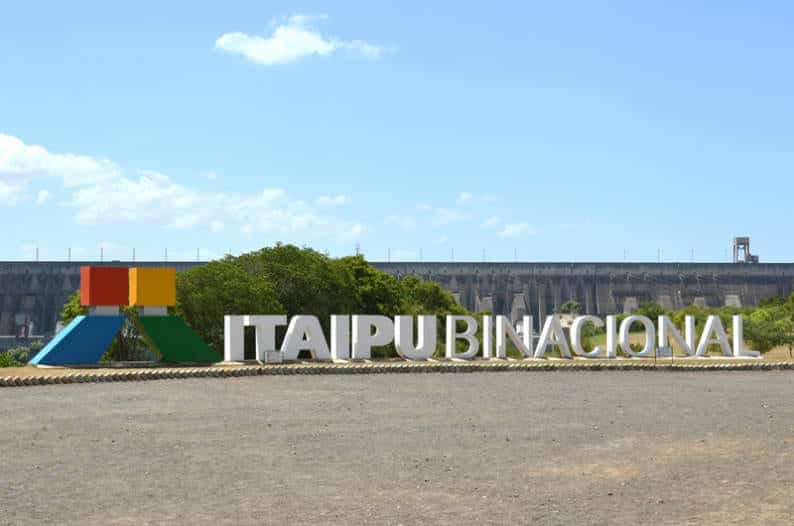 How is the tour
The "Panoramic Tour (Visita Panorâmica)" is the traditional tour of the plant, and begins at the Visitor Center with a movie shown in a theater that tells the story of the construction of the dam, and a bit of current job of Itaipu. After the projection, visitors are bussed for two observation viewpoints, allowing different points of view of construction, and the tour ends passing by, and over the dam when there is also the view of Itaipu Lake.
Prices and Opening
There are several options of things to do in the Itaipu Dam, the most traditionally is the "Panoramic tour". Besides this, there is the Special Circuit, the Lighting of the Dam, the Biological Refuge, Ecomuseu, the Astronomical Polo and Test Drive Electric Vehicle, and each tour has its rates and different times, which can be accessed at official website.
The attendance of the Itaipu Tourist Complex is open every day from 8:30am to 5pm.
Remember
– The Itaipu power plant is an active power generation
– Observe the safety rules
– Wear comfortable clothing
– The "Panoramic tour" lasts approximately 2 hours
Additional Information
Official site: www.turismoitaipu.com.br/
Official Facebook: facebook.com/turismoitaipu
Official Twitter: @turismoitaipu
Address: Avenida Tancredo Neves, 6731 – Foz do Iguaçu/PR