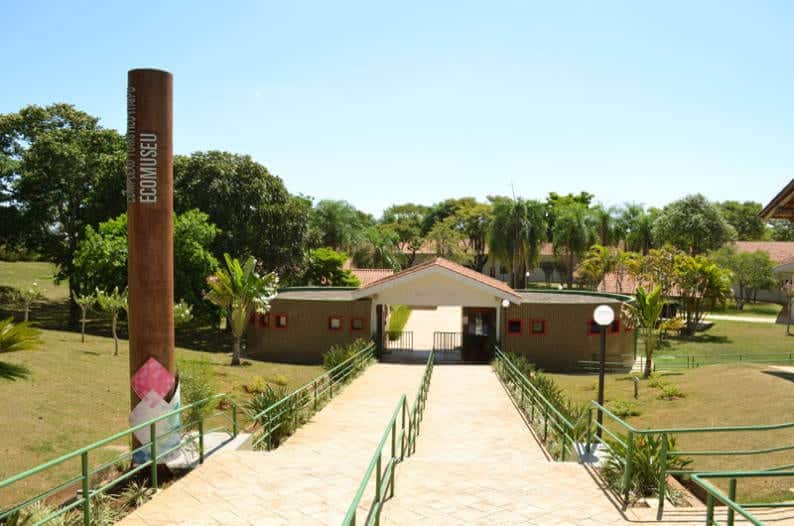 A visit to the Ecomuseum is a historical and educational experience to complement your visit to the city of Foz do Iguaçu. The museum has a fixed exhibition, which depicts the history of the Itaipu dam, and part of the social and ecological history of the area through pictures, panels, historical pieces and interactive models, and is divided in thematic blocks.
The Ecomuseum is the only museum structured as such in the city of Foz do Iguaçu. It has a good structure and a typical experience of museums. There are also spaces for art and temporary exhibitions, and outdoors with gardens that complement the experience of the Ecomuseum.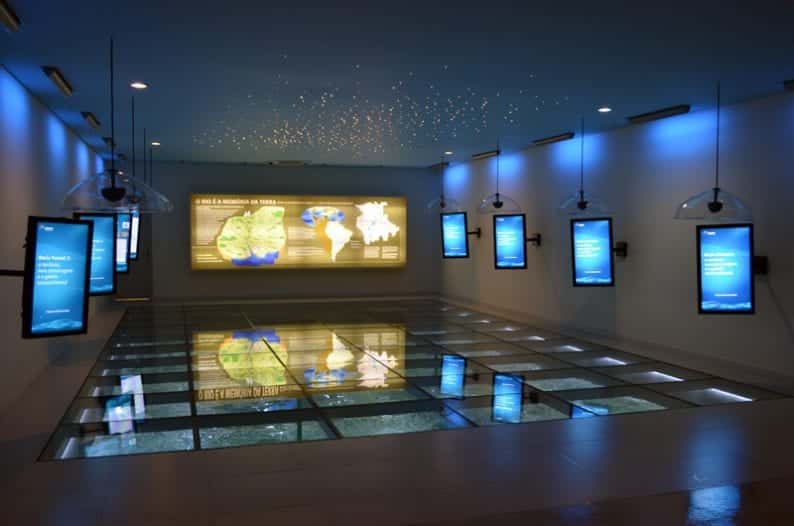 How is the tour
The Ecomuseum is near the Itaipu Visitor Center, and the tour is done with a walk through the museum blocks, where in addition to all the information available, there are guides that can help with questions. The museum format is essentially individual, and the formation of groups is not necessary to start the tour.
Rates and Schedules
The Ecomuseum is open from Tuesday to Sunday, from 10am to 6pm. And there is a small entrance fee, whose value can be accessed through the official website where you can also be made online purchase of the ticket.
Remember it
– Make your immersion in a museum environment, and avoid talking loudly
– There are also spaces to rest on the spot
– The tour lasts approximately 1 hour.
Additional Information
The Ecomuseum is part of the Tourist Complex of Itaipu.
Official website: www.turismoitaipu.com.br
Official Facebook: facebook.com/turismoitaipu
Official Twitter: @turismoitaipu
Address: Avenida Tancredo Neves, 6001, Foz do Iguaçu/PR