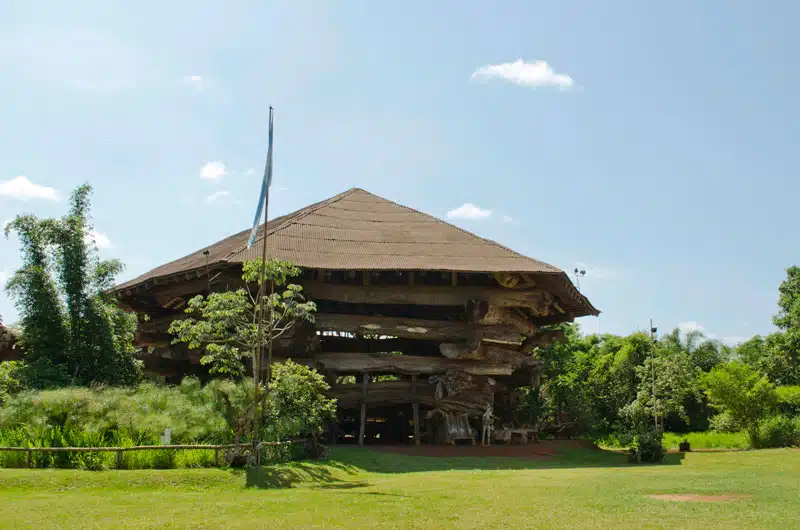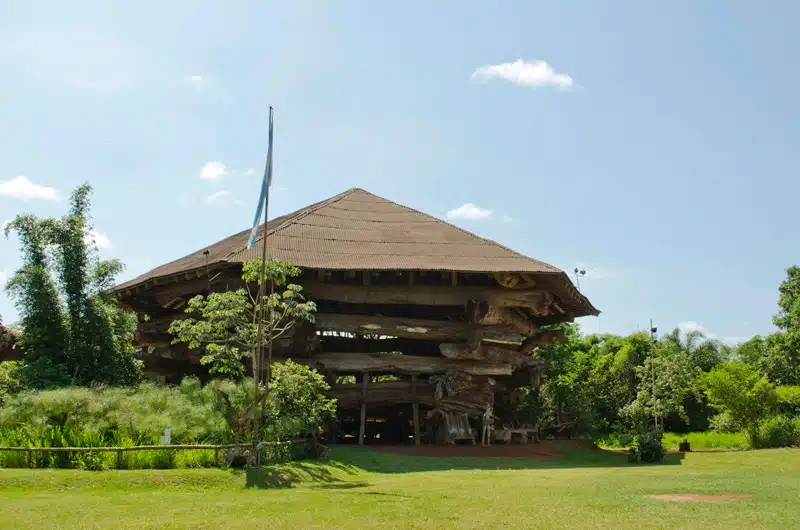 La Aripuca is a tourist attraction in Puerto Iguazu (Argentina), with educational and cultural goals, demonstrating the relationship of coexistence between man and nature. The main structure, which gives its name to the site, was built with huge logs of wood from 30 native species rescued of illegal trade or reused in any way without any of the trees have been cut for this purpose.
With about 17 meters high and 500,000 kgs, the building plays on a large scale a traditional indigenous trap known as "trap" used in the sustainable hunting of animals for consumption, allowing the release of unfit animals that have been captured.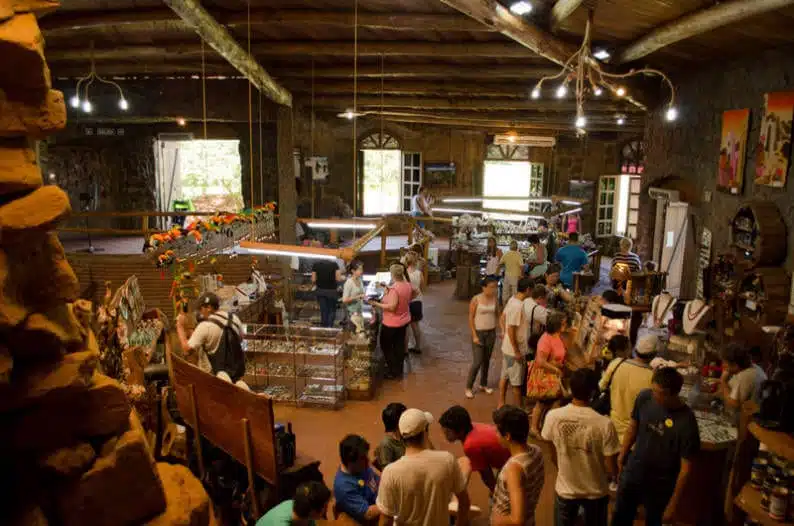 The site has over four structures: Tacurú, a handicraft shop built with local stone and rustic aesthetics; Yateí a local produce shop built as a rural housing; Cucurucho, a small bar that stands out among others by juices and ice creams, built with a similar aesthetic to the indigenous buildings; and Termitas, a restaurant serving lunch with regional food.
The family responsible for enterprise also conducts an environmental protection work, through the contribution of the "godfathers of trees".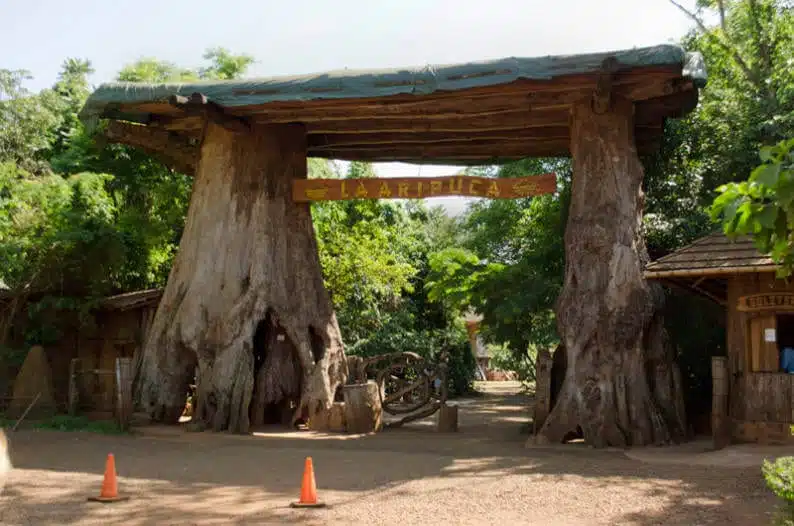 How is the tour
The beginning of the visit is guided, with initial information about the attraction. The tour lasts on average one hour, with a short walk through a natural environment, highlighting La Aripuca, the main construction site. Next to this, there are additional buildings that function as gastronomic spaces and local craft store.
Rates and Schedules
There charging an entrance fee at the attraction, which can be paid in Reais, Dollars or Argentine Pesos. The visit takes place daily from 9 am to 6 pm (local time in Puerto Iguazú), including on weekends and holidays.
Remember it
– You need to join Argentina, so look for more information in your receptive travel agency and take your personal documents
– There are also spaces to rest on the spot
– The visit lasts approximately one hour, however depend on traffic between Foz do Iguaçu and Puerto Iguazu
– Groups should contact the administration for more information
Additional Information
Official website: http://www.aripuca.com.ar/
Official Facebook: /LA-ARIPUCA
Adress: Ruta 12, Km 4 1/2, Puerto Iguazú, Misiones, Argentina
E-mail: [email protected]