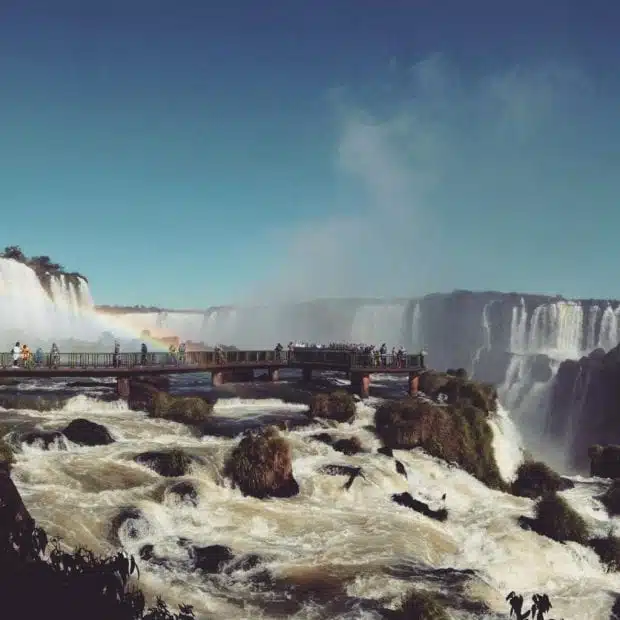 Visit the Iguazu Falls is an experience of immersion in nature through walking trails in the woods and the proximity of the immensity of the Iguazu waterfalls in the Iguazu River.
The Iguazu Falls annually receive more than 1 million tourists, being recognized worldwide for its beauty. Located within the Iguassu National Park, on the border between Brazil and Argentina (in the cities of Foz do Iguaçu and Puerto Iguazú), has a qualified structure for receiving tourists, with a visitors center, parking, hotel, restaurant, internal buses, additional sightseeing tours, shops, food court and a hiking trail to access the falls.
There are two options to meet the Iguazu Falls: the Brazilian side or the Argentinean side. They are separated tours, and for each one you will have to pay a ticket, but worth the price, since they are experimenting with different perspectives. The access to Iguazu Falls in Argentina, is done through the argentinean Iguazú National Park, in this case it is necessary to enter the country through the Customs, being essentially your personal documents and passport.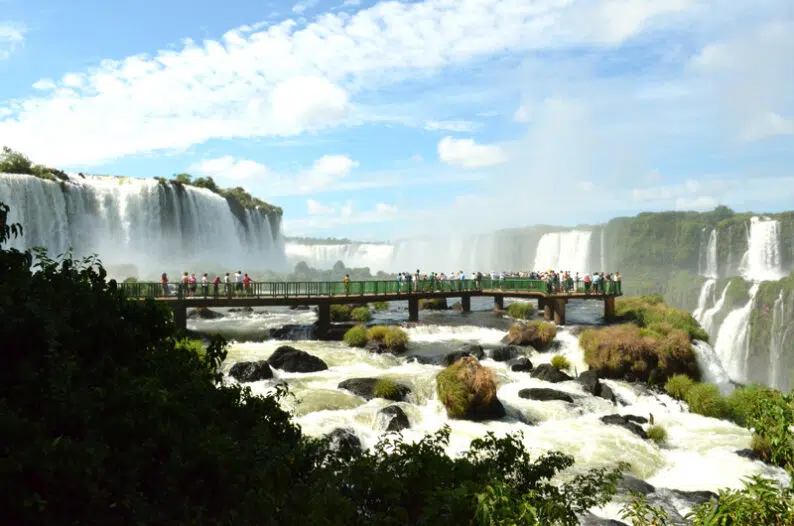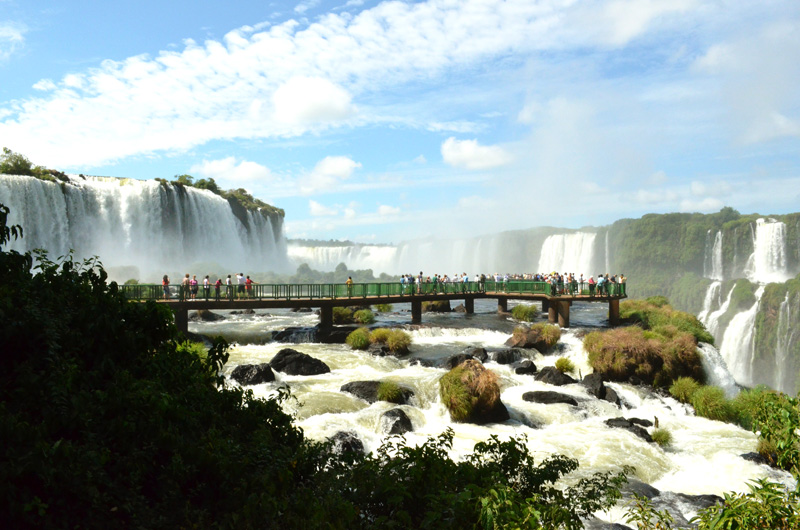 How is the tour on the Iguazu Falls
On the Brazilian side, the tour lasts 2-4 hours, starting with the bus ride by BR-469, leaving the Visitors Center to the trailhead, during this route there are stops for additional sightseeing tours (not included in the value of the tour). The trail is performed on foot by a way in the woods, with open spaces for observation of the Iguazu Falls in some waypoints. At the end of the trail, there is a observation footbridge that complete the tour, coming to the point known as "Devil's Throat".
After the hike, there is a memorial for Alberto Santos Dumont, in addition to a food court, and the Porto Canoas restaurant. Here is the boarding of the bus to return to the Visitors Center.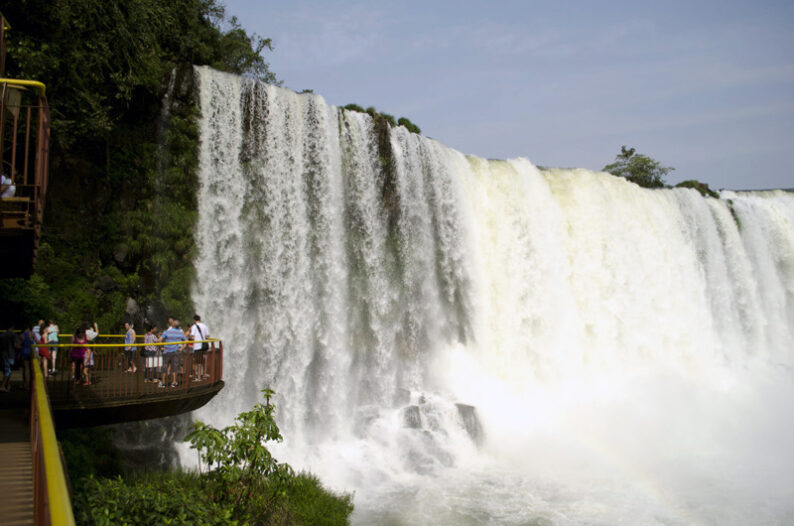 Prices of Iguazu Falls
Ticket prices to parks can be accessed by official websites of Iguazu Falls in Brazil and Argentina:
– Prices of the Brazilian side tickets
– Prices of the Argentinean side tickets
The price ​​of the tickets do not include additional tours of parks, like Macuco Safari, the Trail of Bananas, the Black Well Trail and the Adventure Sports.
Remember
– First of all, the National Park is a place of environmental preservation
– Observe the safety rules
– Do not touch or feed the Coatis, a typical animals of Iguazu Falls that used to be near the tracks
– Wear comfortable clothes and appropriate footwear for walking
– The ride on the Brazilian side lasts 2 to 4 hours
Additional Information
Official site: www.cataratasdoiguacu.com.br
Official Facebook: /cataratasdoiguacu
Official Twitter: @cataratas_sa
Address: Avenida das Cataratas, BR-469, KM18, Foz do Iguaçu/PR